COVID-19 dramatically changed the way a lot of us do our jobs. Many industries downsized and placed staff on furlough as pandemic-induced changes were navigated. Thousands of companies switched their employees to remote work. The life sciences industry, however, could not do any of the above. Appropriate safety measures were implemented in real-time as scientists and researchers continued to race against the clock—meeting immovable deadlines including the hunt for a COVID-19 vaccine.
It is crucial, therefore, for health sciences workers to retain clean, safe, flexible spaces in which to envision the future. There is no ability to take a break or switch locations. As the premier medical and laboratory furniture design firm in Southern California, bkm OfficeWorks supplies everything from lab stations to storage from over 300 manufacturers. Below we'll go through the top considerations in creating laboratory designs that can withstand a global pandemic.
Note: The Occupational Safety and Health Administration (OSHA) and the Centers for Disease Control (CDC) oversee safety and health standards for laboratories here in the United States. bkm's recommendations are not mandates and do not qualify as medically based guidance for San Diego lab science firms. We encourage our clients to always defer to the experts in following strict COVID-19 regulations.
Enhancements in Personal Space
It is important to create enough space for individual workers to move freely within labs, hospitals, and medical offices. Removing physical barriers or making them mobile (as we discuss in the next section) is one way to maintain lab workflow. Another is to invest in virtualization and automation. This reduces physical contact significantly, frees employees from menial tasks, and increases savings.
Mobile, Multi-Use Amenities
The bkm lab services design team can consult on state-of-the-art healthcare and lab furniture for you and your team. Here are some examples of basic mobile amenities we've implemented for local health science businesses concerned about the spread of coronavirus:
Mobile caddies & carts (keep supplies in close reach)
Mobile lab sinks
PPE storage & sanitization stands
Handwashing stations
Wall-mounted tissue/mask/wipe holders
Storage, seating, desks, walls and partitions, and power and cable management can all be made more flexible with our assistance. And in the case of an upcoming move or expansion, the same pieces can be easily modified to fit into the new space without spending millions on additional furniture.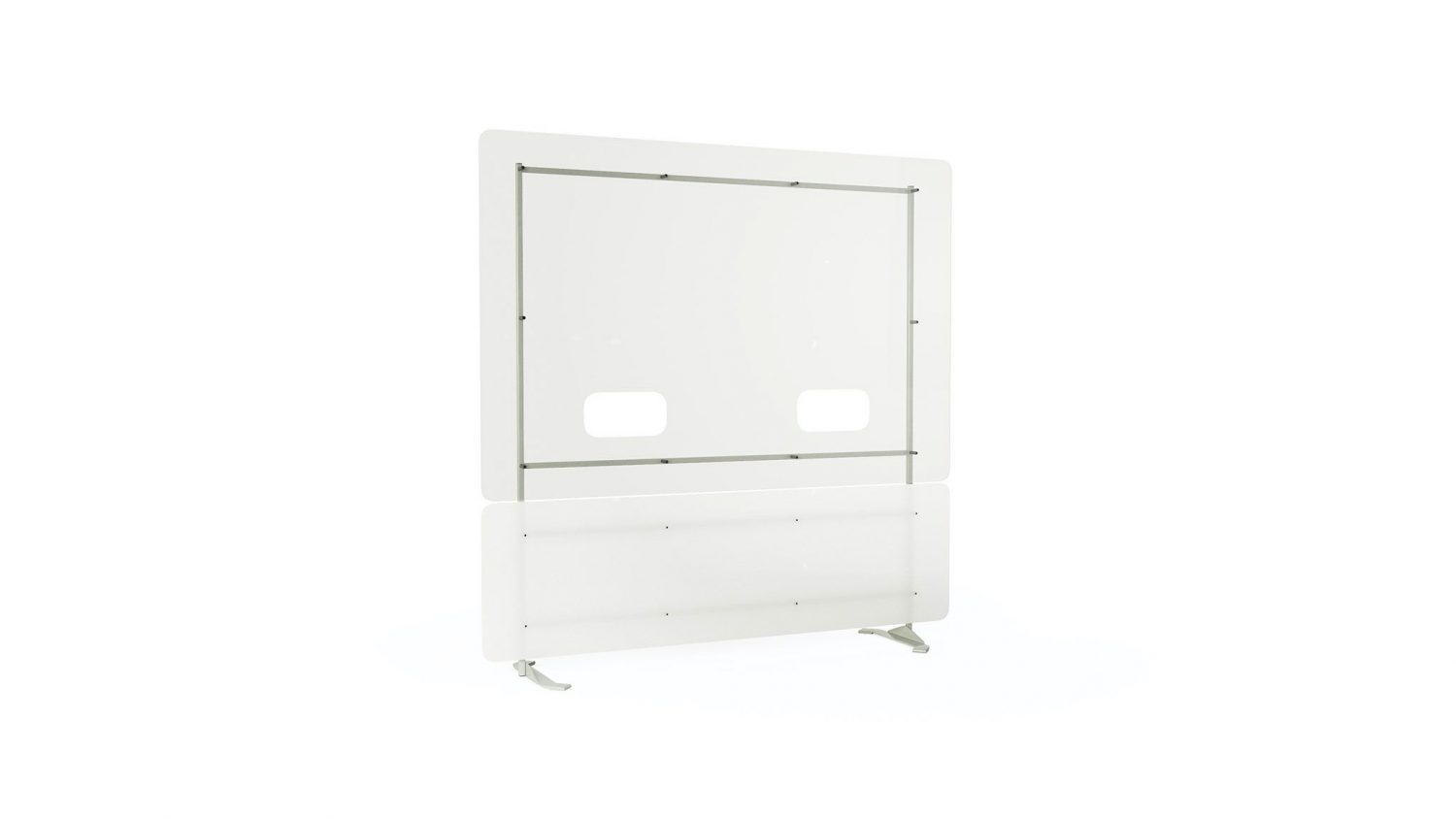 Keep It Clean at Work
Bkm understands how important it is to stop the virus at its source and implement top-of-the-line hygiene protocols. That's why we've partnered up with SERVPRO to offer professional deep cleaning services. We can also recommend laboratory infrastructure that improves airflow and filtration to reduce the transmission of dangerous viruses.
Modern health science workspace designs are beautiful, but more importantly, they keep your people safe. They are a smart investment for a future we will create together. Contact bkm today for a laboratory, healthcare, or medical office design consultation.